Wow! The end of Course 4 is here 🙂 As usual, these courses seem to fly right on by! I really can't believe that our final course, Course 5, is upon us in the very near future.
Why?
The unit you see embedded below is a great possibility for my Course 5 project because I have never done this unit before EVER!  At our school, we are in the midst of switching to the Next Generation Science Standards (NGSS), AND we are continuing to create science units that are truly integrated. We are not going to teach just chemistry, just physics, and just biology separately in the same academic year, but we are going to teach all of the scientific disciplines, including earth and space science, in the same unit, at the same time, in a more meaningful and seamless fashion. Instead of breaking up the scientific disciplines into their neat little categories, we are attempting to fuse them together, which is much more representative of how science actually works in the real world. So, not only have we never done this unit before, it seemed like a good unit to incorporate many of the concepts and ideas that we have learned throughout our Coetail journey. For this unit, I will be specifically focusing on incorporating project-based learning (PBL) and incorporating technology in a more effective manner.
Concerns
Honestly, I don't have any concerns about redesigning this particular unit as all of our units this year are due for review and redesign. I do have some reservations about how I can begin to achieve the Modification and Redefinition phases of the SAMR model in this unit and in my general teaching practice. I have completed a basic plan for this unit (embedded below), but I still think there's a lot of room for improvement. I still, sometimes, feel that certain tasks are better off without incorporating technology. Or, I could achieve similar goals without the use of technology. Of course, that is not always the case, but I do have my doubts about making this unit "tech-y" enough.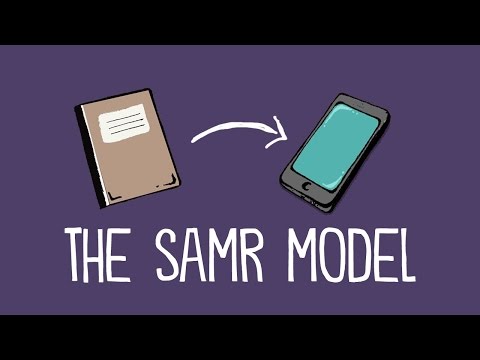 Mindshift
There are 2 main shifts in pedagogy that this new unit will require from me. The first is a shift from a content-focused unit to an almost completely concept- and skills-based unit. The second is a shift from incorporating tech as it suited me, as the teacher to incorporating tech in a more meaningful student-centered way. Moving to a more concept- and skills-based approach to learning will come easy for me. I have been thinking about and wanting to move in this direction for a longtime coming, and now the switch is finally happening, and my team is completely on board with this, which is AMAZING! But moving to a classroom where there is more Modification and/or Redefinition phases of the SAMR model happening, that's going to be a challenge. I understand the benefits, but I am not completely sold on the fact that I am capable of doing this well.
Skills
Because I don't use tech ALL of the time and because, to be honest, tech is, sometimes, a bit superficially incorporated into my classroom practice, I'm not really sure what skills and/or attributes this new unit will require from my students. It's pretty tough to say. My students will, oftentimes, surprise me with what they already know about incorporating technology into our learning. My plan, for this first time around, with my newly redesigned unit, is to keep an open mind. Some things won't take as long, whereas other things may take much longer than I originally anticipated because I made a certain assumption.
In the end, I am really excited to finally devote some more time to incorporating tech into my classroom in a much more meaningful way. I'd love for you to take a glance at my unit plan and offer any advice/feedback/suggestions/etc. that you may have for making it my best unit yet. I warmly welcome your comments below 🙂