In my classroom, I, primarily, use my laptop and flatscreen during class time. I rarely use my phone or iPad. I use the flat screen as a projector, although it is interactive like a SmartBoard.
I use my laptop for almost everything else: organizing my lesson plans and other documents, slides, and spreadsheets, checking and responding to emails, projecting data, instructions, quizzes, slides, videos, etc. for my students, updating Moodle, using other online resources, communicating to students and parents, and the list goes on. I make good use out of my laptop, and I don't typically use my phone or iPad because everything I want to accomplish can be done on my computer.
1:1
Our school is a 1:1 school, so every student is required to bring a device with them to every class every day of school. It's convenient, and easily manageable. Students are used to using their devices during classes, and it seems to happen seamlessly. Of course, what students use their devices for in each class varies, but our expectations for their technology use seems to be the same across the board.
Finding Balance
In my class, we use technology, but we don't use it for EVERYTHING. In fact, I don't let my students take notes on their laptop. Whenever we take notes in class or for homework, I require that my students take notes by hand. How torturous, right? And maybe you are wondering about the pushback I get from my students on this. Before I tell them that they can't take notes with their laptops, I've countered any resistance that I might have gotten with having them read an article from Scientific American titled A Learning Secret: Don't Take Notes with a Laptop.
Limits
And of course, many teachers put limits and structures in place to aid our students in using technology in an effective manner. Maybe I am a bit controlling. Maybe this is something that I could loosen the reins on with my students. Maybe I could give them a bit more freedom. BUT. I'm not ready to do that just yet! In my classroom, all devices (phones, laptops, etc.) are out of sight unless a student has asked me to use their device for a specific reason, or I have instructed them to use their device for a particular reason. I find it too distracting for my students, and then, it's distracting for me because I am trying to manage or control what they are doing or not doing. It gives me peace of mind, and I can be a more effective teacher. And everyone can stay focused on the task at hand 🙂
Can better tech protect us from distraction? I'm a little skeptical…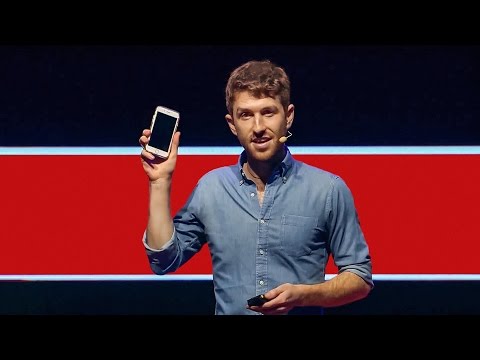 Multitasking
Multitasking? You're not actually good at it, therefore you are not actually multitasking, right? No one is. If you're trying to multitask, you are missing out on life and it's stressing you out according to this article found in Health magazine. It's good for no one, not you, not your kids, and most definitely, not your students. Make a list of tasks you'd like to accomplish, focus on one at a time, and you'll actually get more done than if you were multitasking. This is especially true when we are on our phones and/or computers, as I am sure most of you know 😉
Tech Breaks
This leads me to my final thought for this blog post: tech breaks. Apparently, they work, according to one of the readings for this week titled The Amazing Power of "Tech Breaks" from Psychology Today. And I am willing to try such breaks in my classroom. We all need a break once in a while, right? Teachers know this all too well, especially after having been in a long meeting. It's nice to move around, focus on something else for a minute or two (at least), and then, get back to work!
Using technology in the classroom is a process, and it is an ever-changing process. I don't foresee that changing anytime soon. It's time to embrace technology, learn it well, and use it to the best of our abilities as classroom teachers. How are you effectively using tech in your classroom? I warmly welcome your comments below 🙂