My own practice of technology integration has come a LONG way. As a millennial myself, I can remember getting our first ever family computer and first using AOL instant messenger in 7th grade. Technology has been a part of my life for almost as long as I can remember, but of course, technology is changing ALL.OF.THE.TIME, and more recently, technology has been changing at an ever increasing rate!
Now, as I enter into my 12th year of teaching, I can also look back, and I have distinct memories of what technology looked like and how I used it when I first started teaching. THEN, I worked as a 9th grade science teacher in an urban school right outside the city limits of Philadelphia, and technology WAS a ridiculously heavy laptop cart of 30 laptops with the chargers mysteriously hidden in the back of the cart with the wires for each laptop literally everywhere. It gave me serious anxiety every time that cart was in my classroom. Our high school, of over 2,000 students, had 6 of these carts. You could check them out if and when they were available. NO student brought their own device to school. Bringing your own device to school was unheard of, and that pretty much sums it up. NOW, I work as a 9th/11th/12th grade science teacher in Saudi Arabia. Every student brings at least 1 device with them to school everyday. In fact, they are required to do so. And it would take me more than this blog post to list and explain all of the different technological resources and support systems that are available to me and my students! Let's just say times are a changing!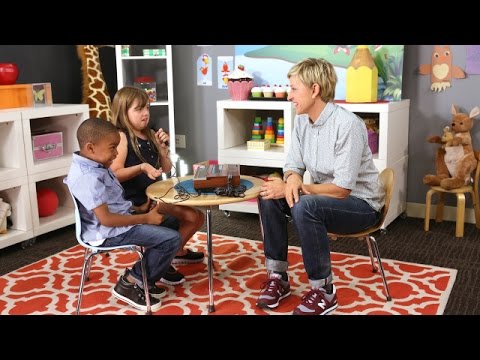 How I attempt to integrate (or embed?) technology into my classroom has also changed. First, it was a mind shift, then it was being a risk taker and just trying/doing it, and now I am revisiting my thoughts and ideas about technology integration.
Frameworks & My Practice
There are 2 frameworks that we have read about this week – TPACK and SAMR.  Being a more linear thinker, I tend to lean toward the SAMR model when trying to evaluate my own practice of technology integration. I most definitely use technology in the Substitution phase – for example, using Forums on Moodle to post my homework, the Augmentation phase – using Google Forms for my students to take a quiz, and the Modification phase – our 9th grade Chemical Identity Mask Project (described here) where students use Google Docs to collaborate with each other and individually create a digital storytelling video as part of their final product, but I have a hard time coming up with an example of how I have integrated technology in the Redefinition phase (yet!).
The Best Approach
I believe that both frameworks, TPACK and SAMR, are excellent guides as to how one could further technology integration in their classroom. In Jeff's blog post, I don't want to integrate it, I want to embed it!, he mentions embedding technology as opposed to integrating it, so really trying to surround ourselves with technology within our classroom as opposed to just adding it in somewhere along the way. If we could work towards embedding technology into our practice versus just integrating it, the process would be much more seamless for and beneficial to our students. Along the same lines, in Kim's blog post, It's Not Just A Tool: Technology As Environment, she mentions that there is "a big difference" between recognizing technology as just a tool as opposed to an environment. And I have never thought about technology as being an environment, but it totally is or maybe should be thought of in that way! Technology is something, in this day and age, that we are immersed in just like we are immersed in our environment.
"Willingness to embrace change is also a major requirement for successful technology integration. Technology is continuously, and rapidly, evolving. It is an ongoing process and demands continual learning."
As I stated above, I am definitely working on technology integration…I think I am going to call it embedding technology from now on…in my own practice. It's definitely a work in progress, and with how rapidly technology changes, I think it's ALWAYS going to be a work in progress. This may sound discouraging to some, but it should be something that motivates us to continue revisiting and honing our tech skills. As a classroom teacher, it is my responsibility to continue advancing my content knowledge, my pedagogical skills, and my technological skills, so that I am able to create an optimal learning environment for my students. I am committed to start thinking more consciously about how I can embed technology in a more meaningful way, in a Redefinition sort of way, each and every week in my classroom.
Creativity
In conclusion, one of my personal and professional goals it to get more creative (with pretty much everything!), and I'd especially like to get more creative with my teaching practice. I'd LOVE some advice/feedback/suggestions on the project approach to learning with regards to embedding technology. I warmly welcome your comments below 🙂