Who doesn't love a good story? My personal favorite is a story that I hear first hand from the person it happened to. For me, those stories always seem to be the best because the storyteller has that experience. They know what it looked like, what it felt like, what it smelled like, what it sounded like…
I have NEVER used digital storytelling in my class, and I am having a hard time coming up with how it could be used in my classroom or even in my subject area. As stated in one of my previous blog posts,
I am THE worst storyteller ever!
I am working on that with including visuals into my presentations that allow me to "tell the story" of the scientific concept that we are discussing in class. Check out this TED Talk from Chimamanda Ngozi Adichie about "The danger of a single story" and why storytelling can be SO important in our lives.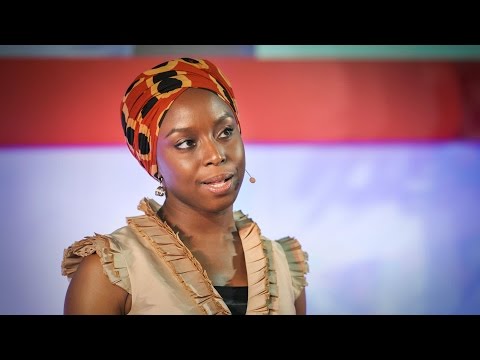 I have come up with one idea so far. In the middle of January, my students finished their "Chemical Identity Mask Projects," which were a part of my Course 1 Final Project. After much scaffolding on my part and much research on my students' part, my students created a physical mask of their own face. They decorated their mask so that it was representative of themselves (answering the question, Who Are YOU?) AND an element from the periodic table. In addition to the mask, students were also asked to create an artist statement video that communicated their "chemical identity."
This year was the first time that I had my students create a video. In years past, students would always submit an essay that described how their mask depicted their personality and the unique characteristics of an element from the periodic table. Since this was the first time I incorporated a technological component, I left the video requirements quite open.
BUT, what if, next year, I require my students to create a digital story to accomplish the artist statement video portion of this project? This would allow my students to explore the use of digital storytelling and give them more concrete requirements as to what I expect for their video. (I would have loved to post some of my students' videos. Since my students appear in these videos, and I did not feel comfortable asking parents for permission, I will not be able to post any of their videos.)
Again, I am not the most creative person, but I am working on it! I can see digital storytelling as an excellent tool for both learning and assessment. I am trying to bring back creativity to my science classroom, which all too often gets lost in everything else that needs to get done!
How do YOU use digital storytelling in your classroom? How do you think I could use it in my classroom (please, help!)? I warmly welcome your comments below 🙂