We all know digital citizenship is important, but whose responsibility is it anyway?
Digital Citizenship Skills
I have thought about this question many times during this course and even somewhat before I started COETAIL: Whose job is it to teach these digital citizenship (DC) skills? I can imagine that many teachers' quick response might be, "Well, I don't teach tech, so it's not my responsibility." But I am not so sure that this is the approach we should have as digital citizens ourselves. I ask the question,
If not us, then who?
It is all of our responsibilities, as teachers, to teach DC especially in the context of our disciplines. DC might look very different in my science classes as opposed to your [fill-in-the-blank] classes. Of course, if your students are taking a technology class, this would be a very appropriate place for them to learn about DC, but I think it's also important for our students to learn about DC in context. I think that makes it more obvious and relevant for our students to learn about how they can really be good digital citizens all of the time. If you are looking to incorporate DC into your lesson plans, these look like great resources: Digital Citizenship Lesson Plans from Common Sense Media.
Necessary Conversations
When and where should we be having such conversations with students? There is no time like the present! I do think teachers need to start having these necessary conversations with our students NOW.  I don't think that teaching a stand alone lesson about DC is completely necessary (although it may be in some cases). Since most of us are teaching lessons that incorporate technology on some level some of the time, I think those lessons are the ones in which we could integrate a lesson on DC into an already existing lesson. If we don't start talking about DC with our students, then who is going to talk with them about it? We can't assume that they are experts on this topic. I am not even an expert on this topic yet, but I am working towards that 🙂 The above linked lesson plans are a good place for us to start thinking about how we can incorporate DC into our lessons.
The following video shows conversations that Dr. Devorah Heitner, who has her Ph.D. in Media/Technology and Society from Northwestern University, has had with some middle school students. It sheds some light on THEIR ideas/understandings about technology and digital citizenship: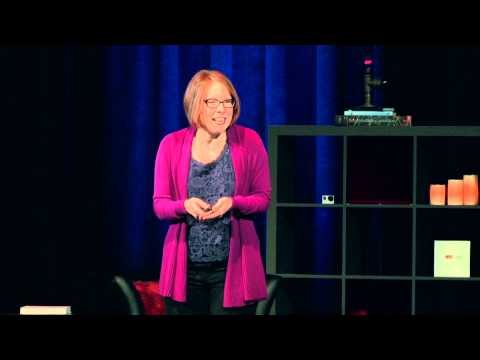 Dr. Heitner suggests that we, as parents and/or teachers, have conversations with our students. Ask them questions and come up with solutions together.
Seriously?
Are we taking this seriously? Sometimes, it becomes obvious that my students actually know less about technology and even less about DC than I had previously thought. I will oftentimes assume that they are all knowing when it comes to technology and DC, but that is not always the case. But we need to ask them about it, talk to them about it, engage them in conversation about DC. Before COETAIL, I will be honest, I was that teacher who thought it wasn't THEIR responsibility to teach my students about DC – it was the tech teacher's responsibility or the parents' responsibility – not mine! But I am having a mind-shift. It is MY responsibility. I am their science teacher, and it is my responsibility to teach my students about DC. DC runs across all disciplines as well as into our personal lives. I want to model exemplar digital citizenship for my students, and it needs to start with educating them about it NOW. I warmly welcome your comments below.