Twitter. I STILL don't get it, but I'm going to give it yet another try 😉
I literally JUST logged in to my Twitter account that I created last year. I first "tweeted" on November 16 and 17, 2014, and then that was the end of my tweets…until now.
I first learned about Twitter (and TweetDeck) back in 2012 at a summer workshop hosted by EdTechTEacher, which was AMAZING, and I would highly recommend them to anyone looking for further learning opportunities related to educational technology. I was recently reintroduced to Twitter in this course via this video made by Jeff Utecht. I have to admit. Upon logging back into my Twitter account, I am still feeling a little bit lost and nervous to start tweeting again (not that I even tweeted that extensively before!). On the Twitter website, they claim,
"Twitter is your window to the world."
WHAT? Currently, I have 5 tweets and 2 followers, which sounds pretty lame. All but the most recent one of my tweets came from a professional learning conference held at our school last year where we were strongly encouraged to tweet about what we were learning during the conference. And the 2 followers, well, they are other teachers at my school.
I know my Twitter name (is that what it's called?) is @PamelaRampley. I also know that I definitely need an avatar, and I need to start tweeting! Maybe I should start "following" some fellow tweeters, but who? Any suggestions? As I am trying (very hard!) to wrap my head around Twitter, I wondered what people typically use Twitter for, and I came across this charming, yet educational, video: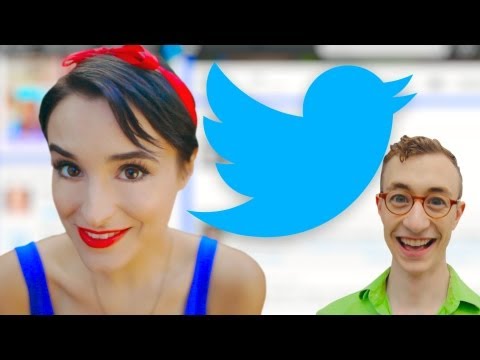 What do YOU use Twitter for? Can or should it be personal? Professional? Or both? Does it have a place in our classrooms? I can honestly say that I think Twitter has some potential, but I still need to figure it out. I need to do a bit more "messing around" with it. Do you have any tips for those of us just getting into this Twitter thing?
I warmly welcome your comments below.
#tweetalittletweet 🙂