Doodling? In the classroom?
When my students are reluctant to try something, I ask them, "Who wants to be a risk-taker?" And then, I usually get some takers 🙂 I was DEFINITELY reluctant to try "doodling" in my classroom, but I can say that it might actually be worth the risk.
I first heard of doodling, also known as sketchnoting, in the classroom just this week from a colleague. She emailed me the following two articles, Making Learning Visible: Doodling Helps Memories Stick and Keep Calm and Doodle On, which are excellent! And she asked me if I was interested. Then, I was encouraged by another colleague to try it, and so I did!
After reading the Visual Learning part of 21 Things for the 21st Century Teacher (one of the additional readings for this week), I had visual learning on my mind. I was thinking about how important visual learning is, especially in the science classroom and how I want to improve such learning in my classroom.
I am a longstanding advocate of the traditional graphic organizers, and I have more recently become an advocate of info-graphics. They seem to work for my students, and they are great examples of visual learning.
But back to doodling…I am going to go out on a limb here and say that I think that doodling might have some of the same properties and therefore benefits as other visual learning tools. Can doodling keep our students focused, help them remember information, and allow them to listen at a different level? I may not be completely sold, but I am willing to give it a shot!
When I tried doodling with my grade 11 IB chemistry class this week, I wasn't exactly sure how to explain it them, and I wanted my students to take it somewhat seriously. I was half-expecting them to think it was a joke! So, I had them read the above article titled, Making Learning Visible: Doodling Helps Memories Stick because I thought it did an excellent job of explaining the concept and benefits of doodling. After the students read the article, they were instructed to doodle their notes during student presentations. And after we finish presentations next class, I am going to ask my students to share their drawings with each other to fill in the gaps.
Here is a TED Talk from Sunni Brown titled, "Doodlers, Unite!" In less than 6 minutes, she gives a pretty convincing argument for doodling.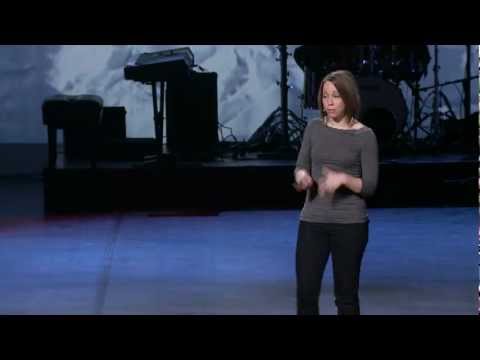 I know this particular learning tool may not exactly be tech savvy, but I think it could evolve into something so. For this reason, I wasn't sure if I should even write about it on my COETAIL blog. Then, this morning, as I was reading some recent blog posts off of my RSS reader, Digg Reader, I found this: #coetailsketch – another humble proposal. Another COETAILer is blogging about the same idea! I was stoked, and I am excited to see how this learning tool is going to work for me and for my students.
What do you think about doodling? Would you be willing to take the risk of trying it out in YOUR classroom? Or even trying it out for yourself? I warmly welcome your comments below.